In October 2019, The Newfoundland and Labrador Folk Festival hired me to create a design for the upcoming 2020 Festival. I have been extremely fortunate to have been the illustrator for the Folk Festival since 2004 and have had my designs make it to many a t-shirt. It is one of my favourite gigs. I usually am not given a theme but Newfoundland and music are obvious choices.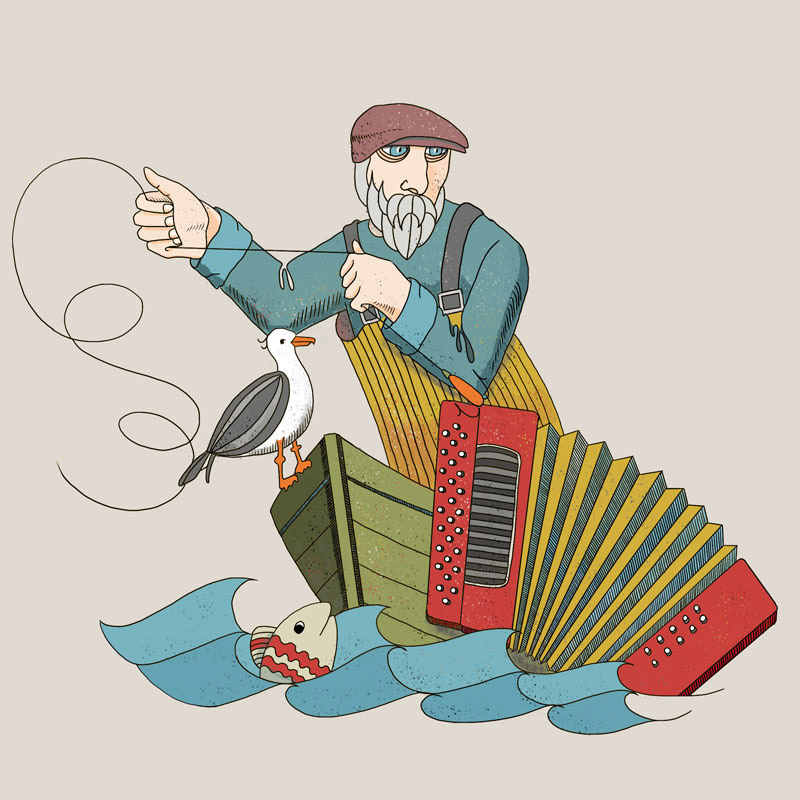 The previous two years I started creating Folk Festival characters - not intentionally  - but they just started developing. In 2018, Scully the Seagull was born and in 2019 the fiddle playing Siren took the stage.

This time, I decided to revisit the accordion, but now Scully has lost his accordion,  to be retrieved by Skipper the Fisherman. I started with this sketch using archived pictures of fishermen in dories.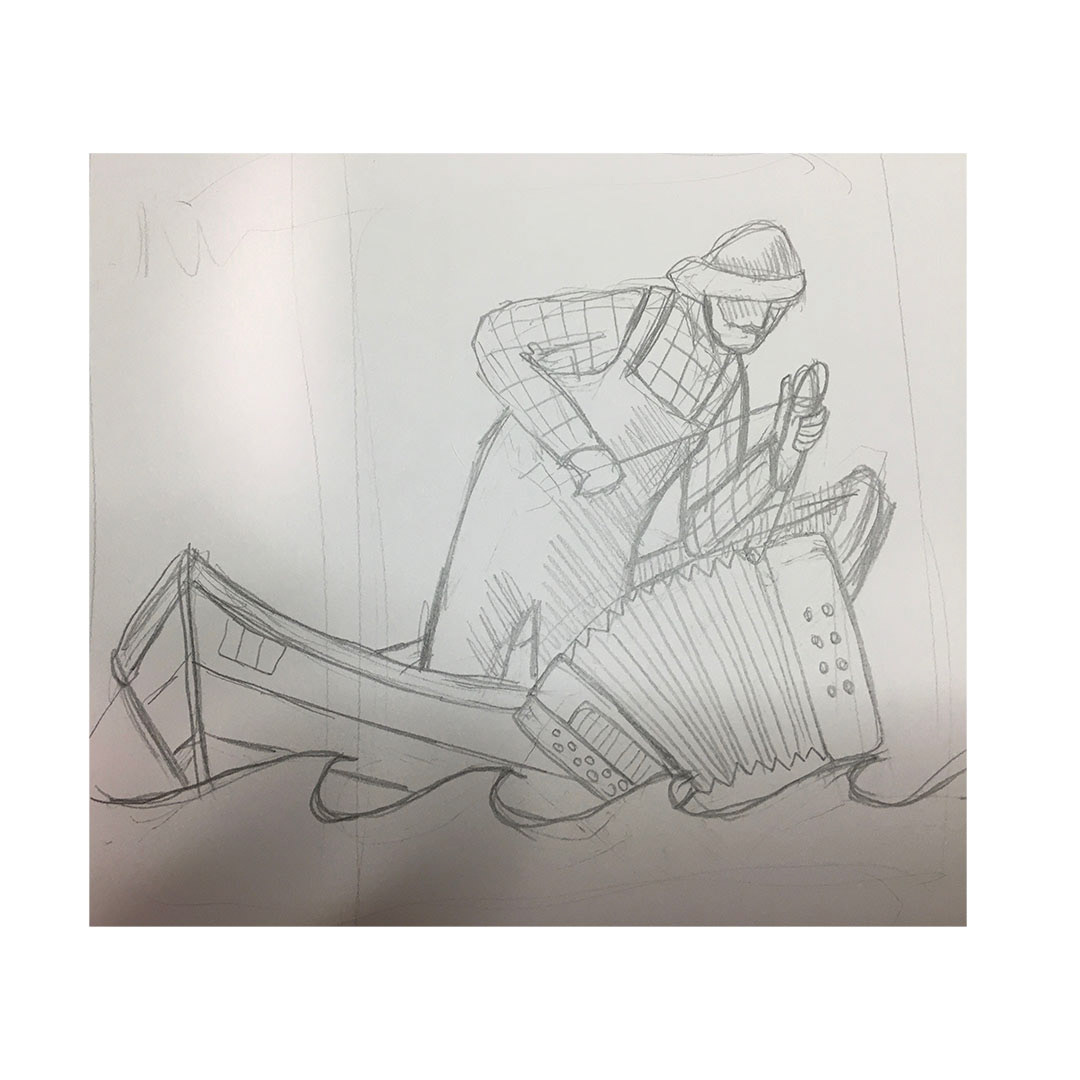 I felt the fisherman needed to be more stylized in keeping with the previous two years and landed on this drawing which was approved.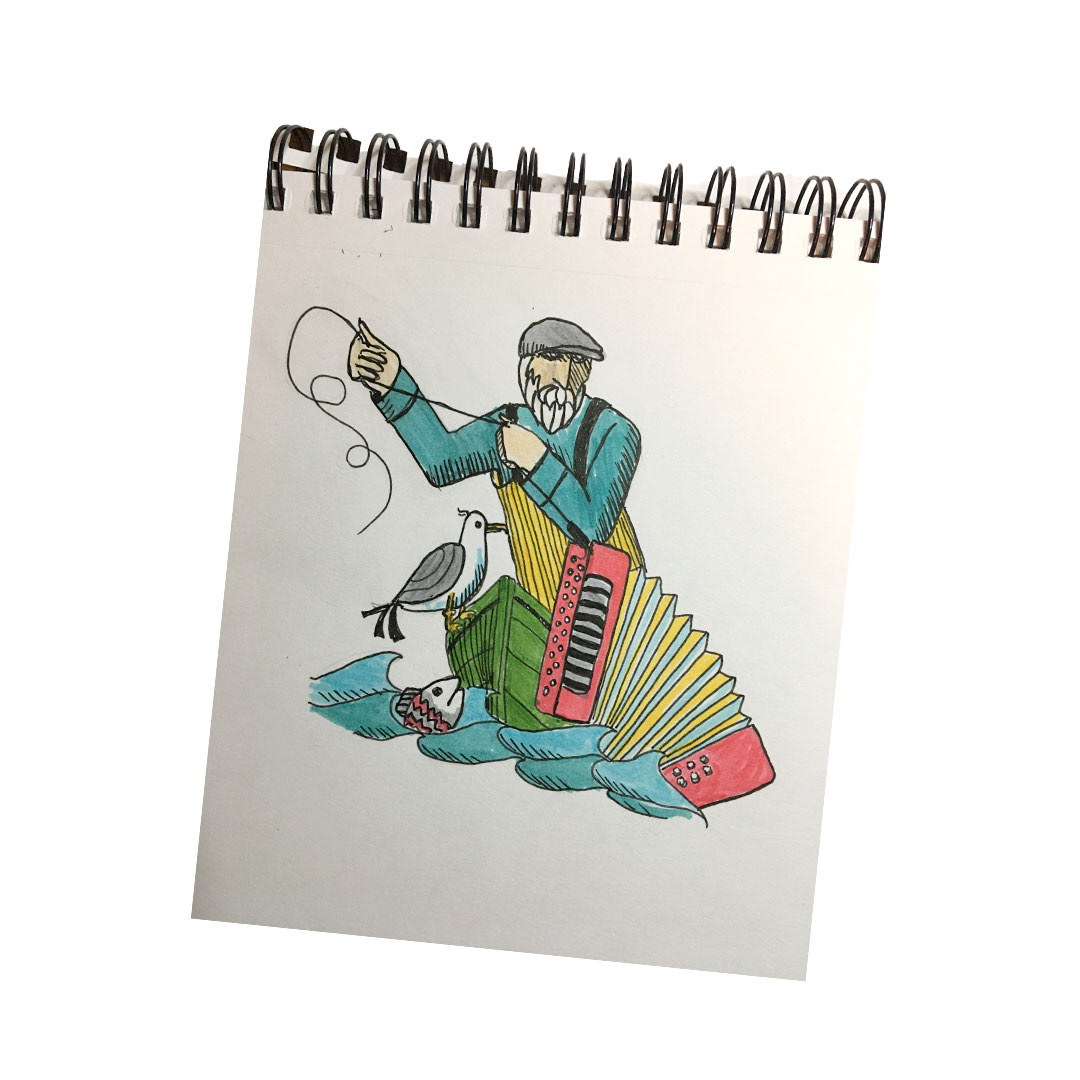 Skipper was then redrawn into the final sketch and I uploaded him into Procreate to create the final drawing building layers and colour until I was finally happy with the finished image. He was then transferred to Photoshop for final editing, resizing, etc.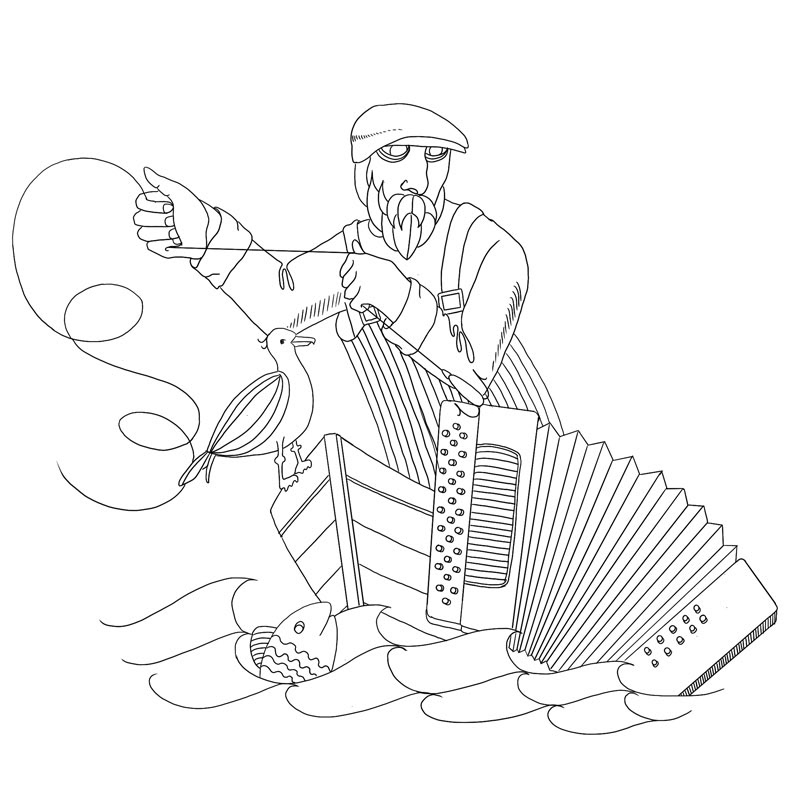 One thing I created was a phone background. The Festival was to be moved to a new date and I thought this might be a fun reminder for patrons to use.
Unfortunately, the Festival did not go ahead as planned with the Pandemic which made me very sad. Skipper didn't end up on the Festival t-shirt or the QV beer can like Scully and the Siren did. He did get used for the digital festival that was held instead but it's not quite the same. Hopefully, Skipper will see the light of day next year and make it to a t-shirt or two.