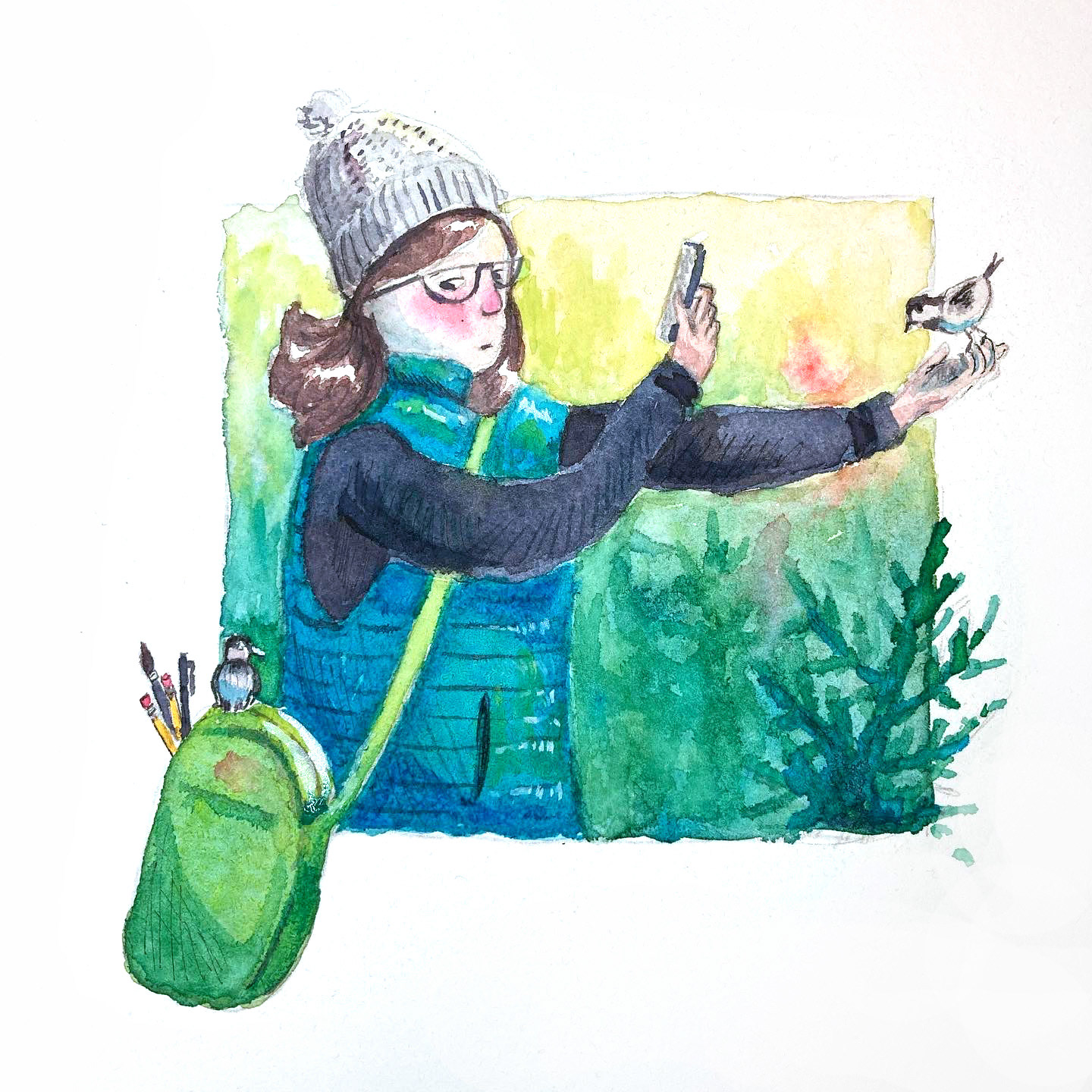 While working on the book, I seemed to have missed #inktober. Alas, one cannot do everything. 

Yet, one of my favourite illustrators, 
Marija Tiurina
, started a challenge on Instagram. It was a challenge to draw in your own style a self portrait of yourself surviving the Fall. You then had to post an actual picture of yourself recreating the portrait.
I wanted to play of course.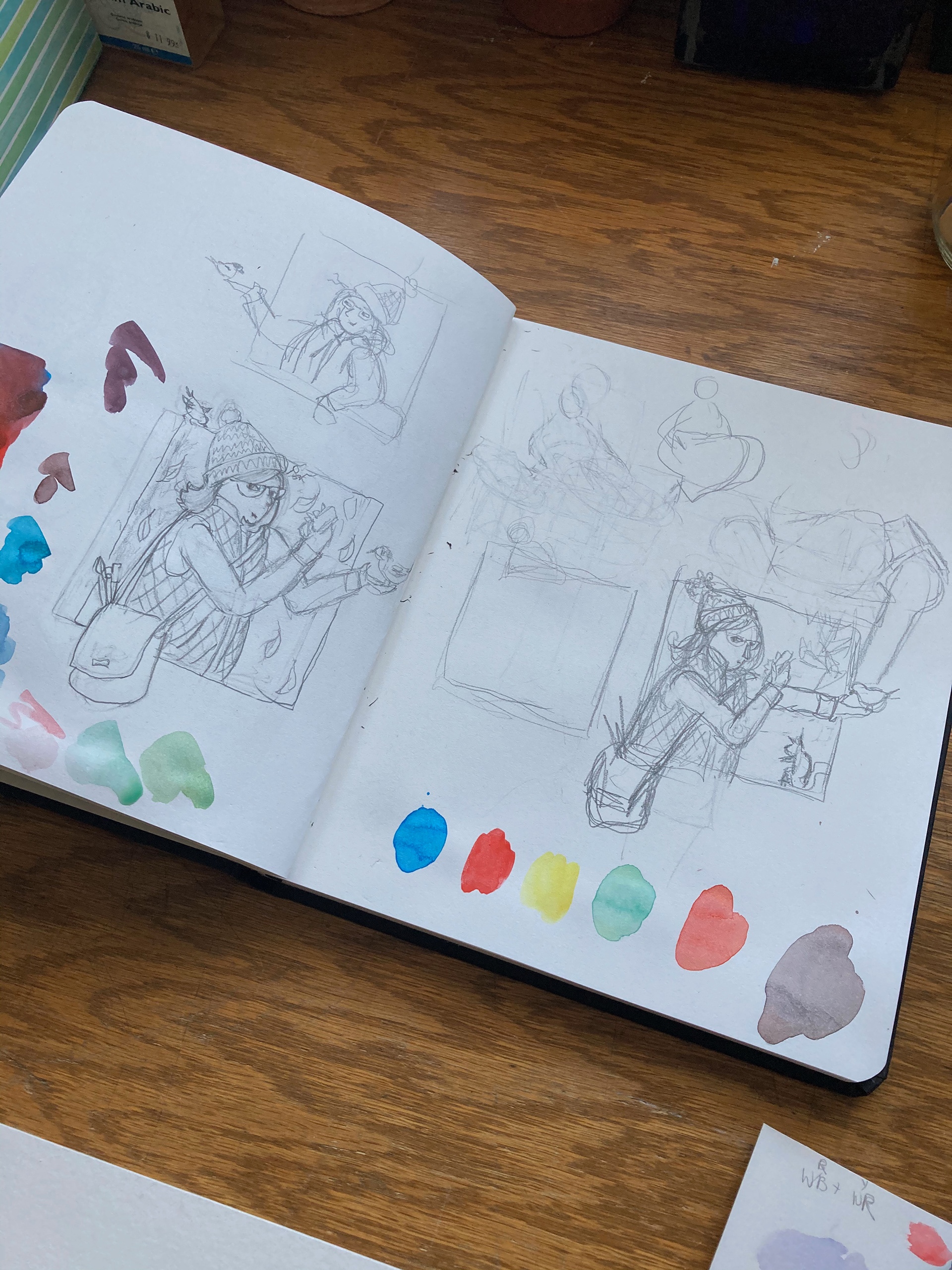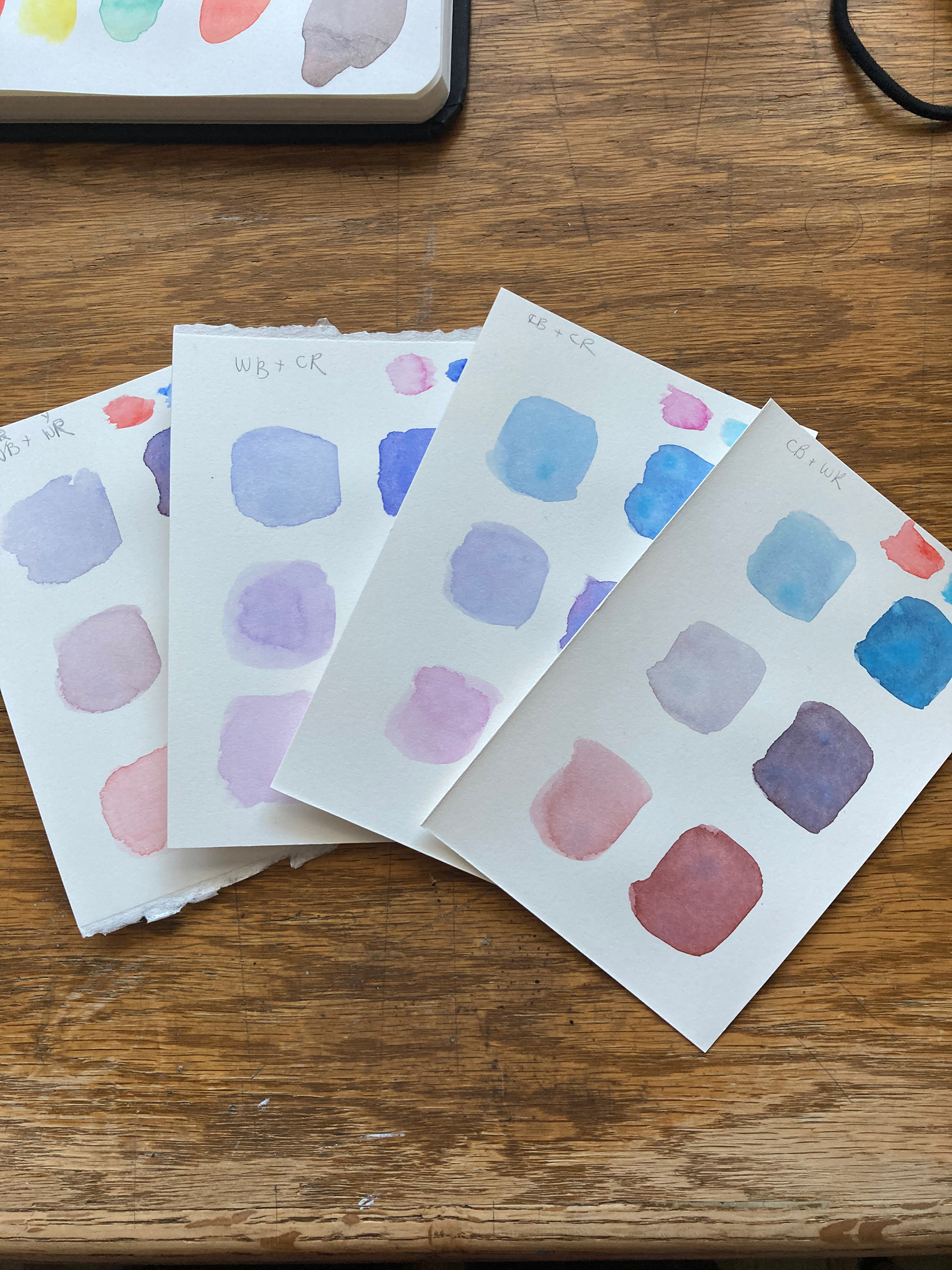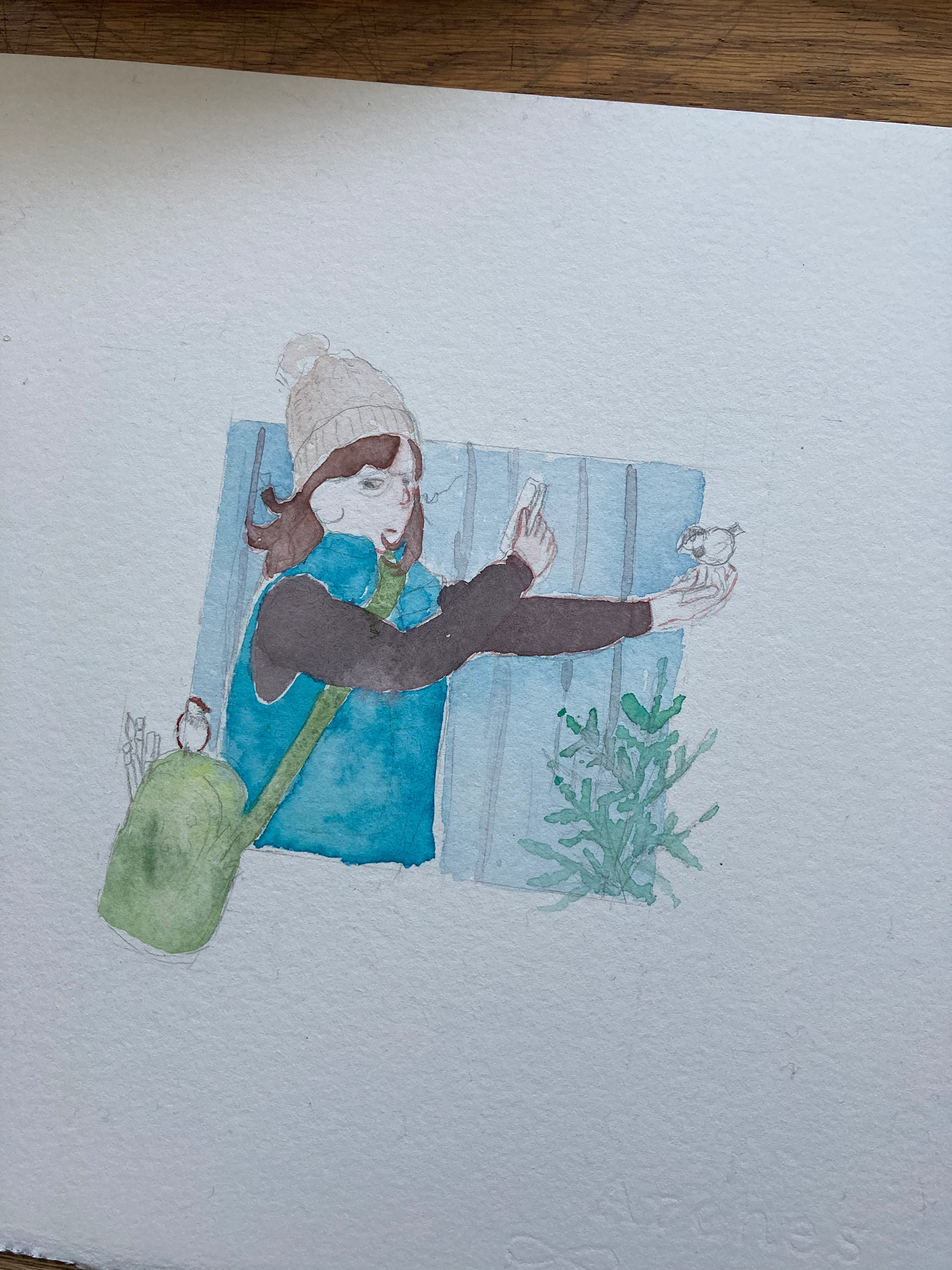 I've actually been experimenting a bit with colour lately. The last few years I have had my favourite palette and I seemed to be a bit stuck. So I thought this would be a good exercise to branch out with colour as well as practice with a purpose.

Fall is my favourite time of year. In Newfoundland, Fall often offers the best weather despite the chill in the air. One of my favourite things to do is to feed the chickadees on one of our local trails and it is especially nice in the Fall. So my picture was pretty well set from the get-go.
It took me a few tries to get the colours right (watercolour is a bit unforgiving sometimes), but I managed in the end. Complete with my feathered friends. 

If you're interested in seeing more entries, follow the hashtag #mevsfall on Instagram. There you'll find all the wonderful portraits.

It was a fun thing to try, even though I was a bit nervous to do so. I can't wait for her next "draw in your style" challenge.

Thanks for reading!