I was again pleased to be asked to create an illustration for the Newfoundland & Labrador Folk Festival 2019. A fiddle playing mermaid came to mind after some thought - I was originally thinking of some sort of musical codfish - maybe another project.  I try to aim for a nautical as well as a musical theme to fit in with our heritage.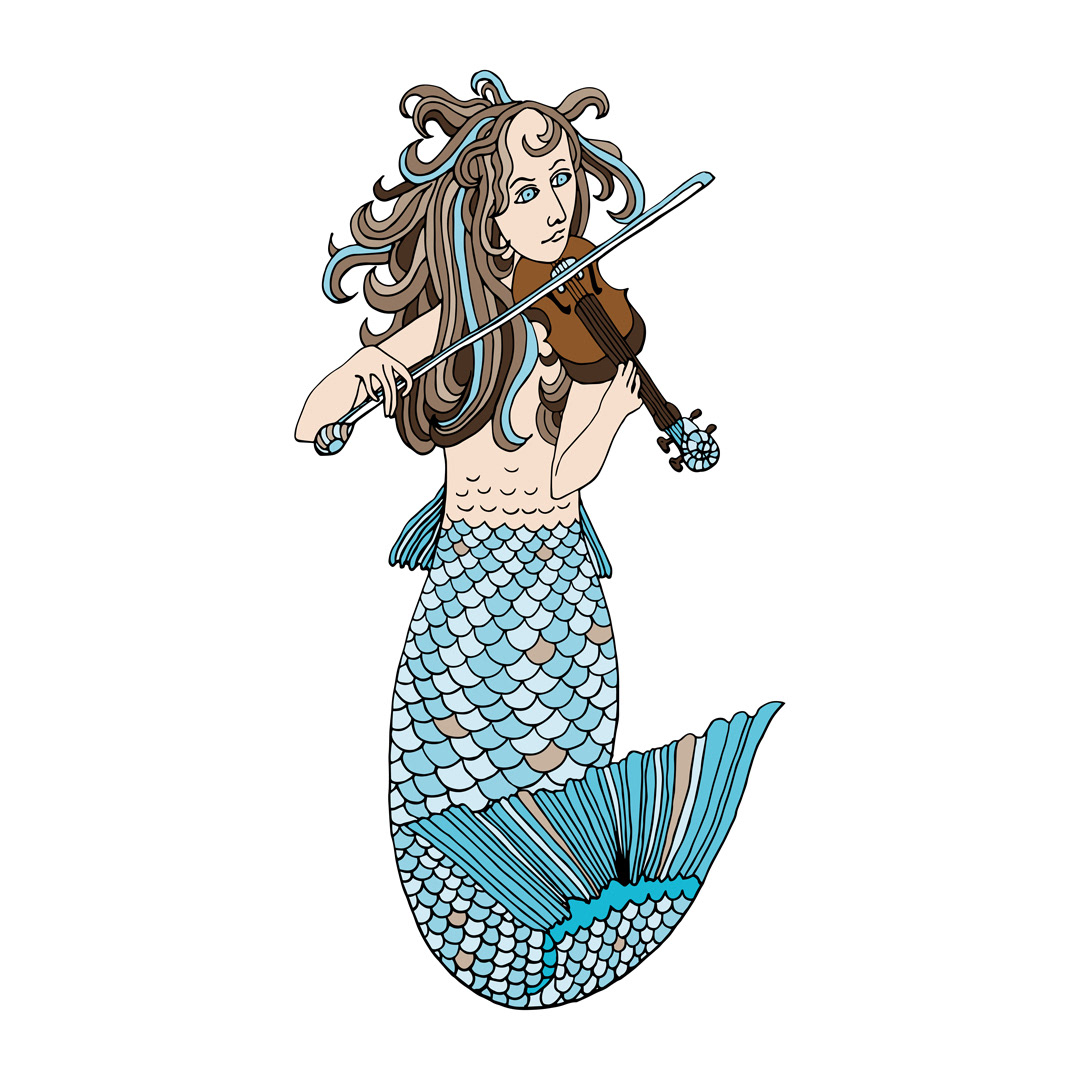 I was originally thinking a musical fish but changed my mind.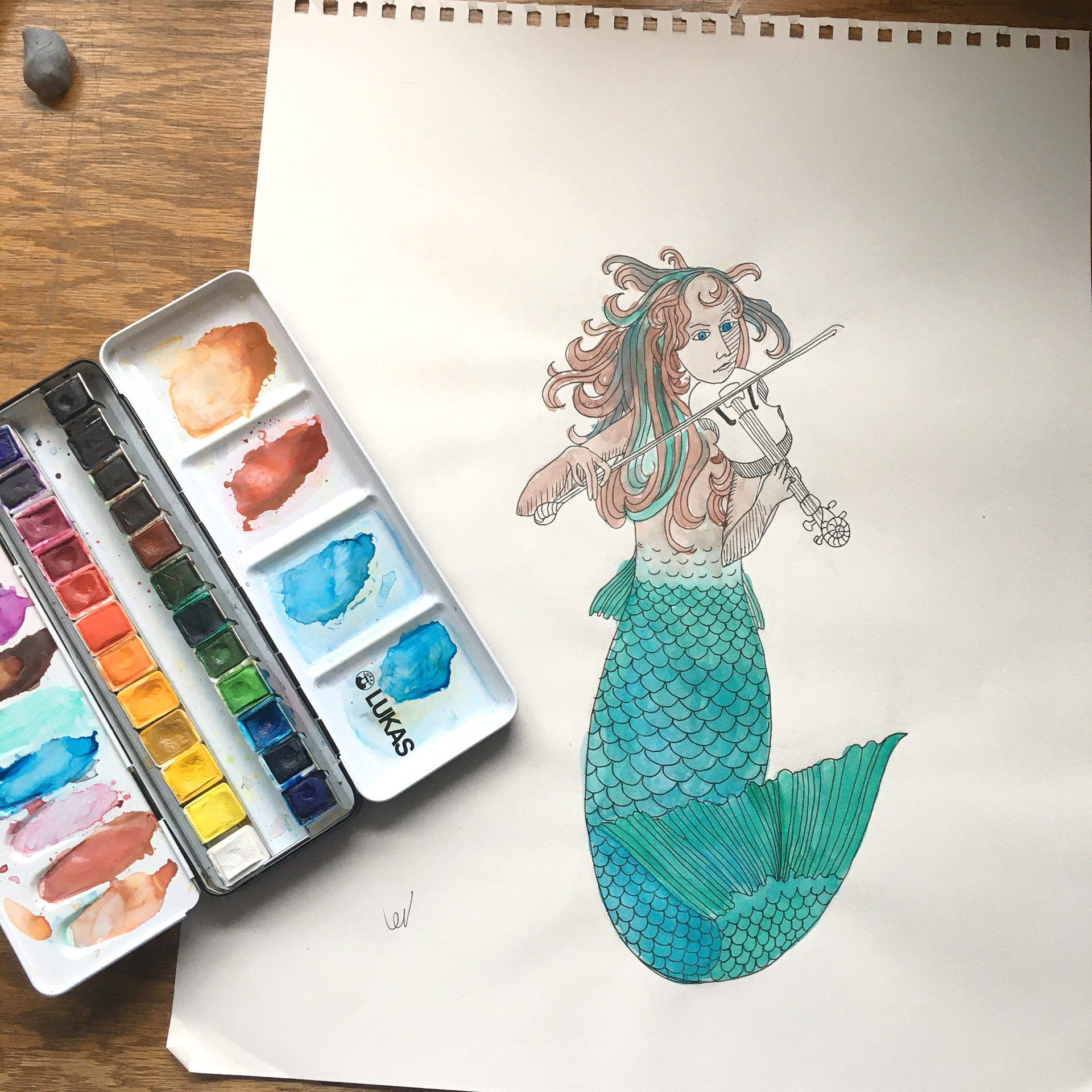 I tried out some colour schemes in watercolours before I made the image digital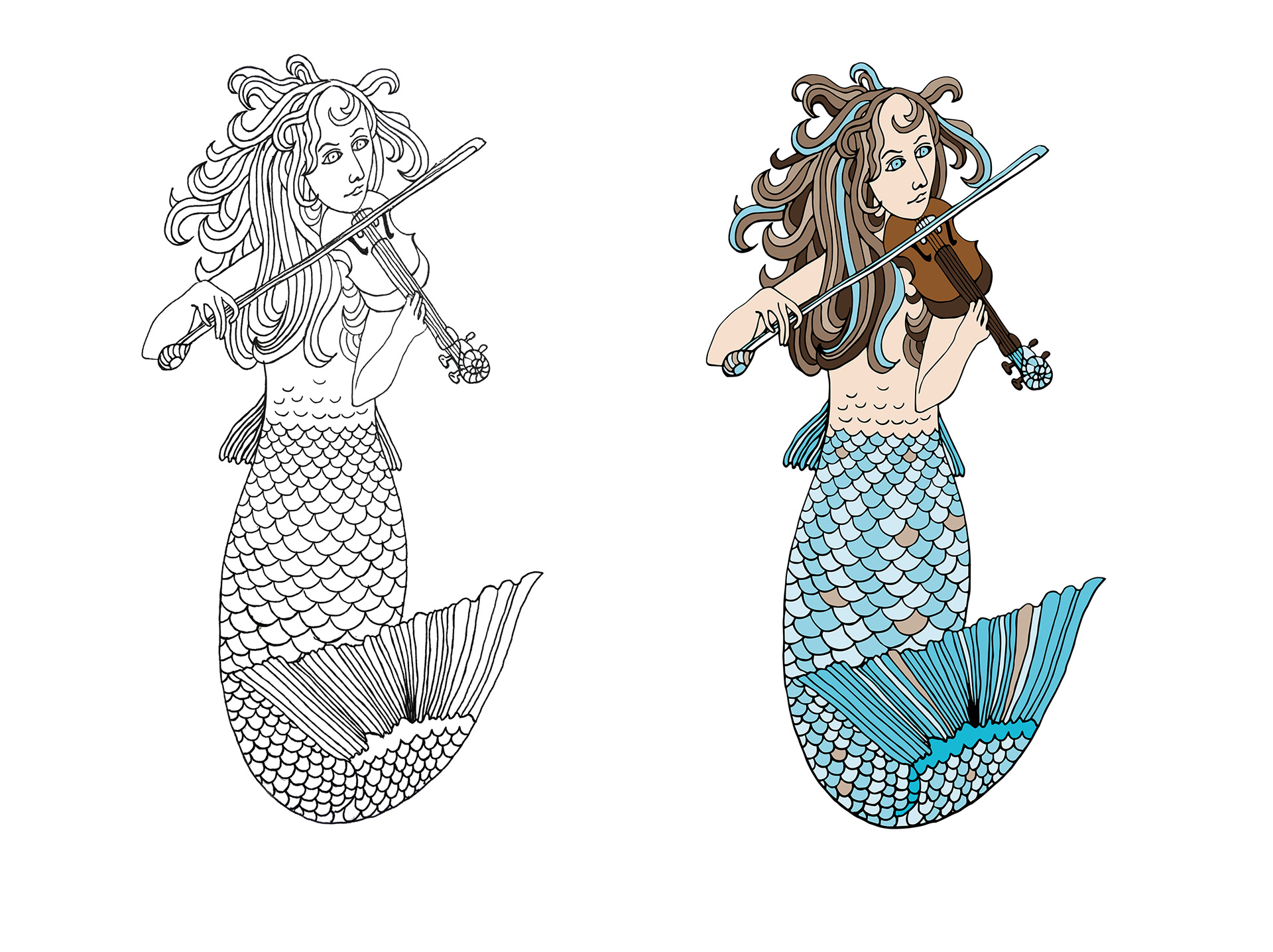 I then took a picture and created a line drawing on my IPad and later created a vector image in Illustrator and added colour.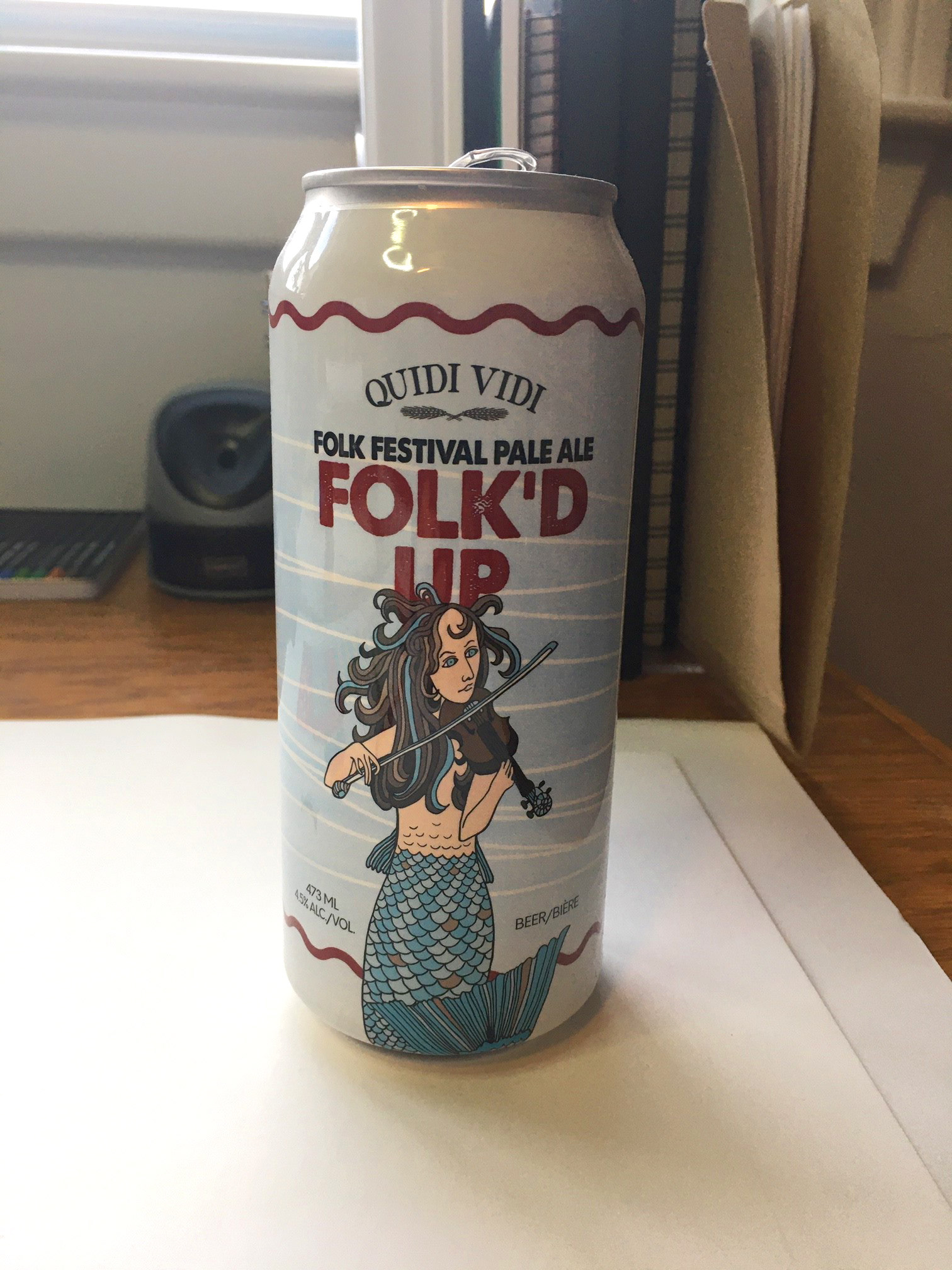 She even made it to a beer label.