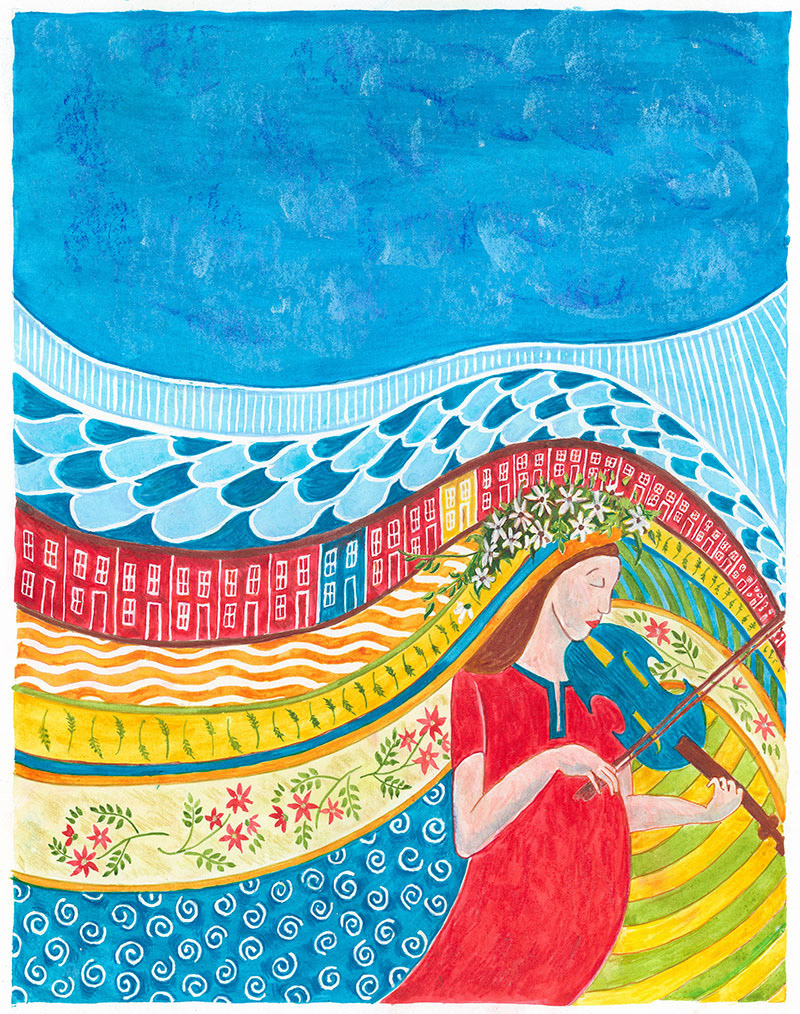 This year I was honoured to have been asked to illustrate a music book by the talented and lovely Maria Cherwick. It was at the beginning of the pandemic and it really was a bit of light - something to think about other than the obvious. 
Maria is a local musician who plays in a number of bands including The Kubasonics, Flower Hill, The Old Contemporaries - to name a few. She also plays in the Newfoundland Symphony Orchestra and gives lessons. I was thrilled. This was to be my second book to illustrate and I would also be doing the graphic design.
So pen in hand I started...well pens...many pens...as you can see.
The title of the book is Home From Away, and the inspiration for the music is from Maria's love of family and the places she has lived. Maria is of Ukranian descent so I wanted to add touches of that wonderful aesthetic. My first step was to get the cover done and it went through a number of iterations before I settled on a design.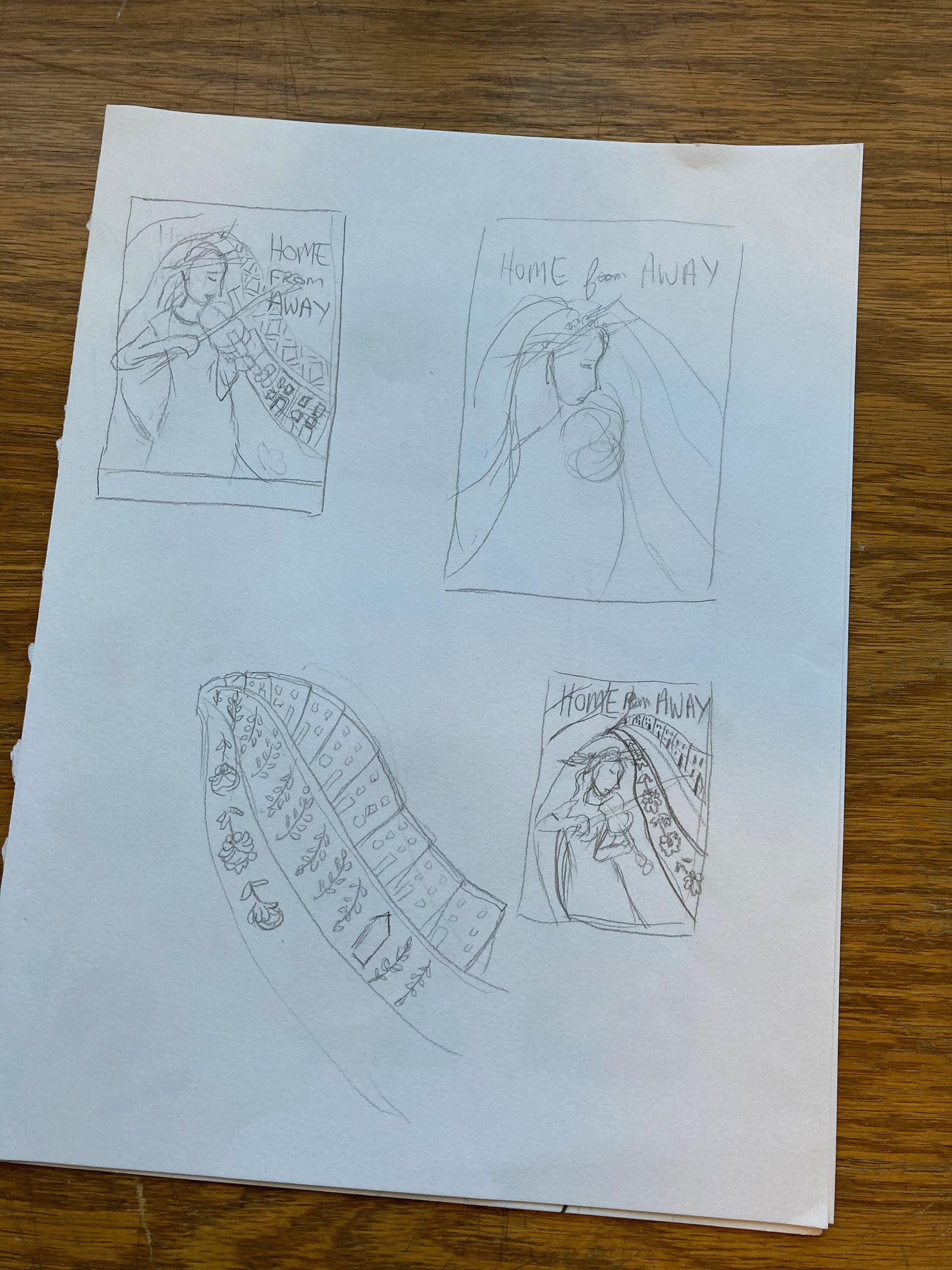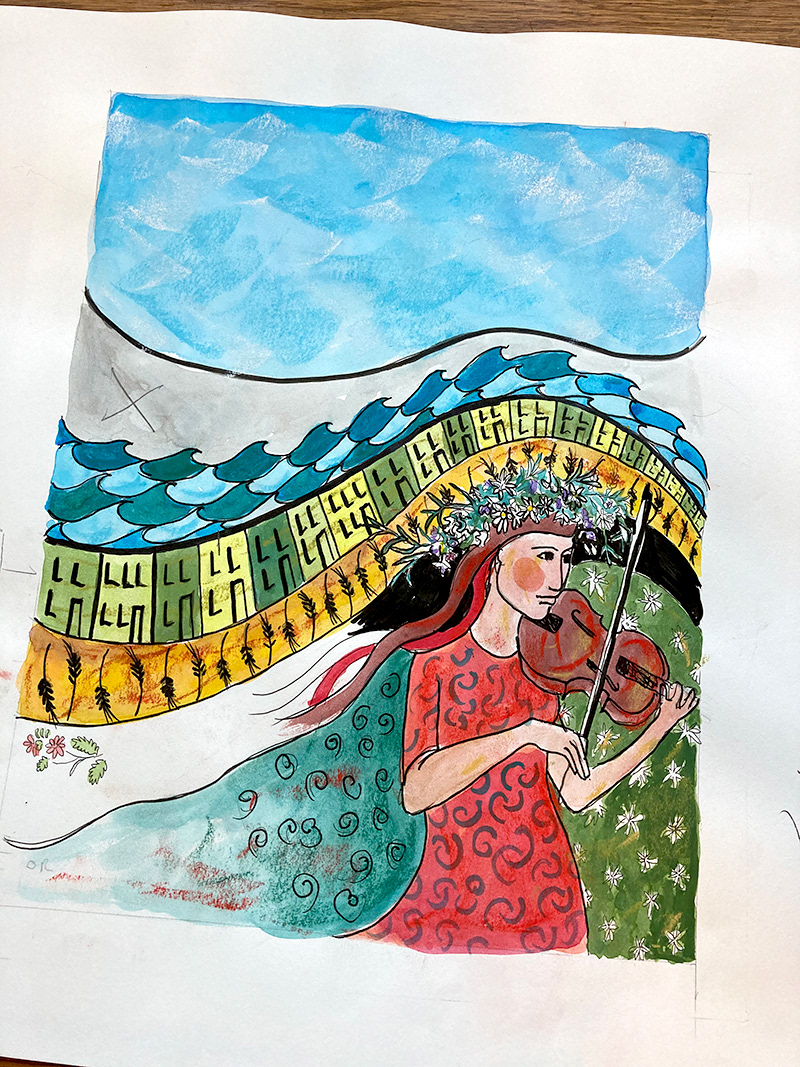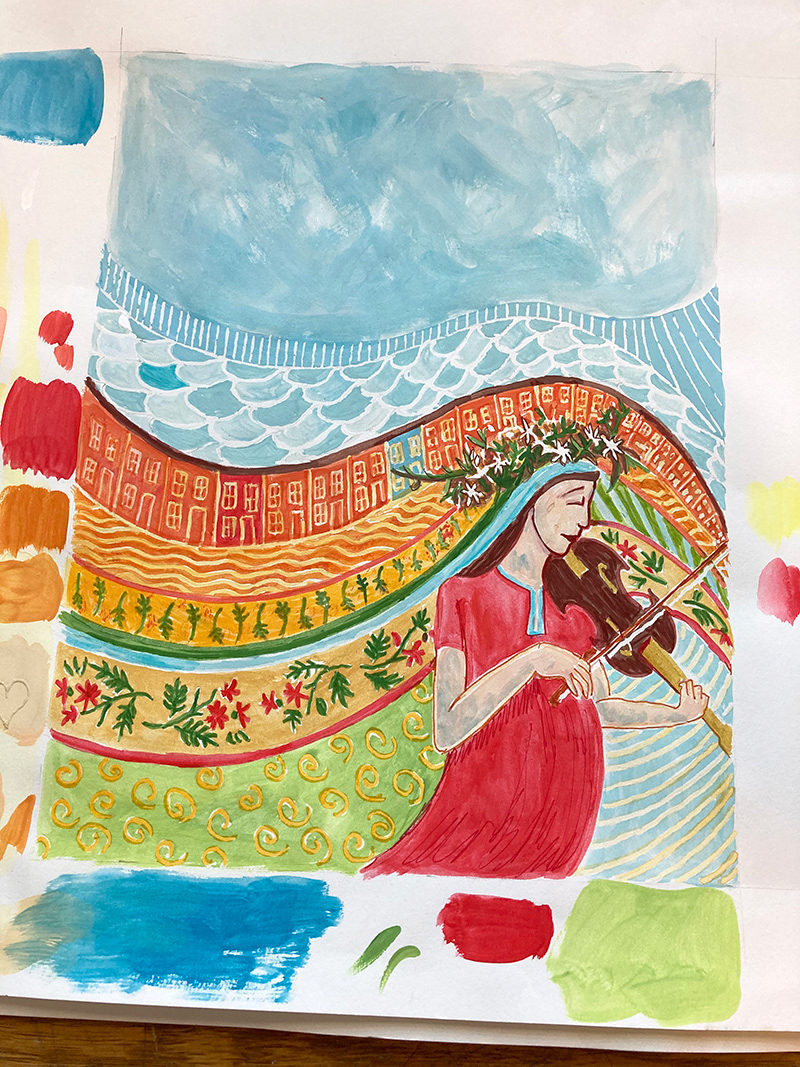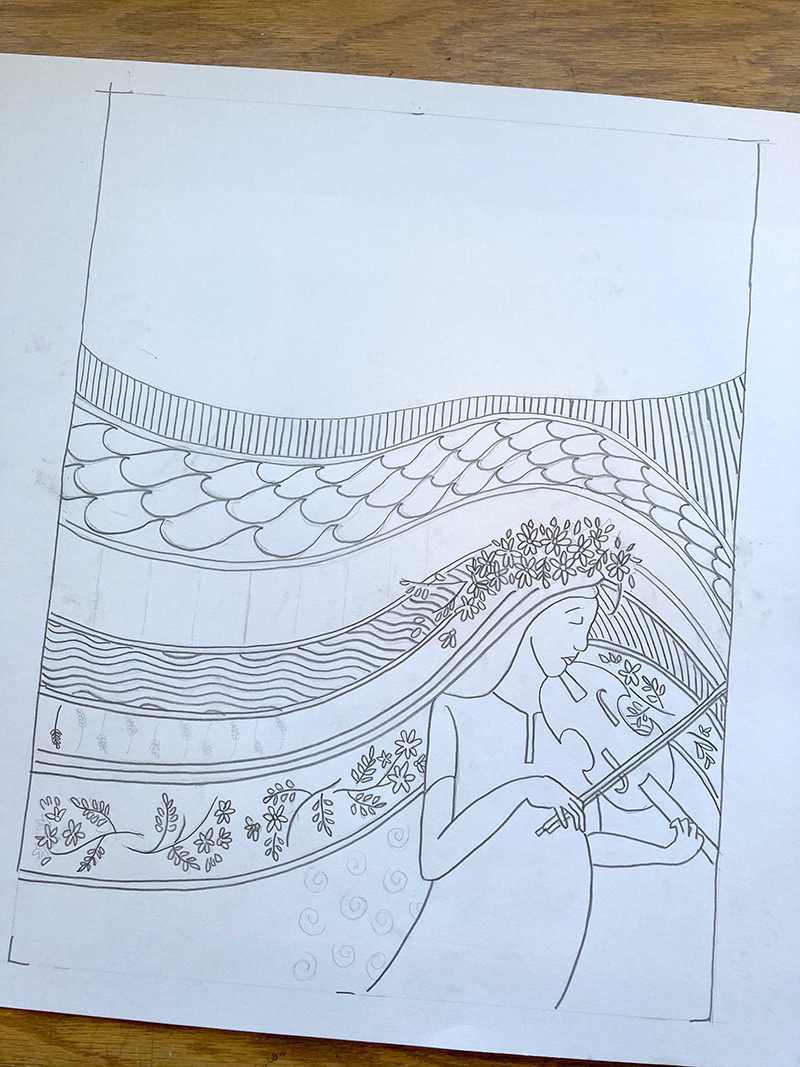 Funnily enough, I gave my character a blue fiddle. When I showed Maria she said she actually played a blue fiddle when she was a kid. A happy coincidence.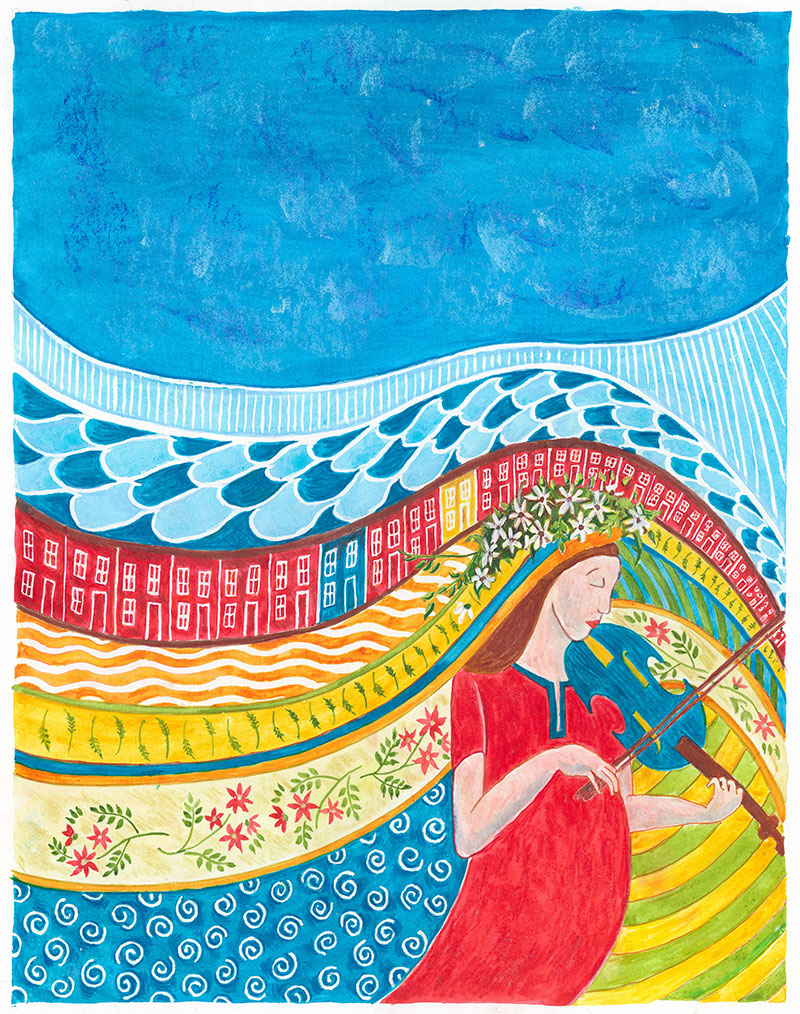 With the cover finally decided upon, I was able to start creating the other images for the book. Unfortunately, right in the middle of this project, my Dad fell ill. He was diagnosed with cancer and passed away in August. The pandemic made going home impossible and the distress I felt made it so I really didn't have the capacity to even think about anything, never mind anything creative.
I wanted to mention this part of the story for a couple of reasons. One, it is a part of this book in a way and it overshadowed so much over these months. And two, because Maria was such a good friend throughout this process. She was understanding as deadlines got pushed forward and I am grateful for her patience. And I was also grateful to have this book to go back to.
When I was able to get my thoughts together I started on Harbour Lights and then the rest of the illustrations.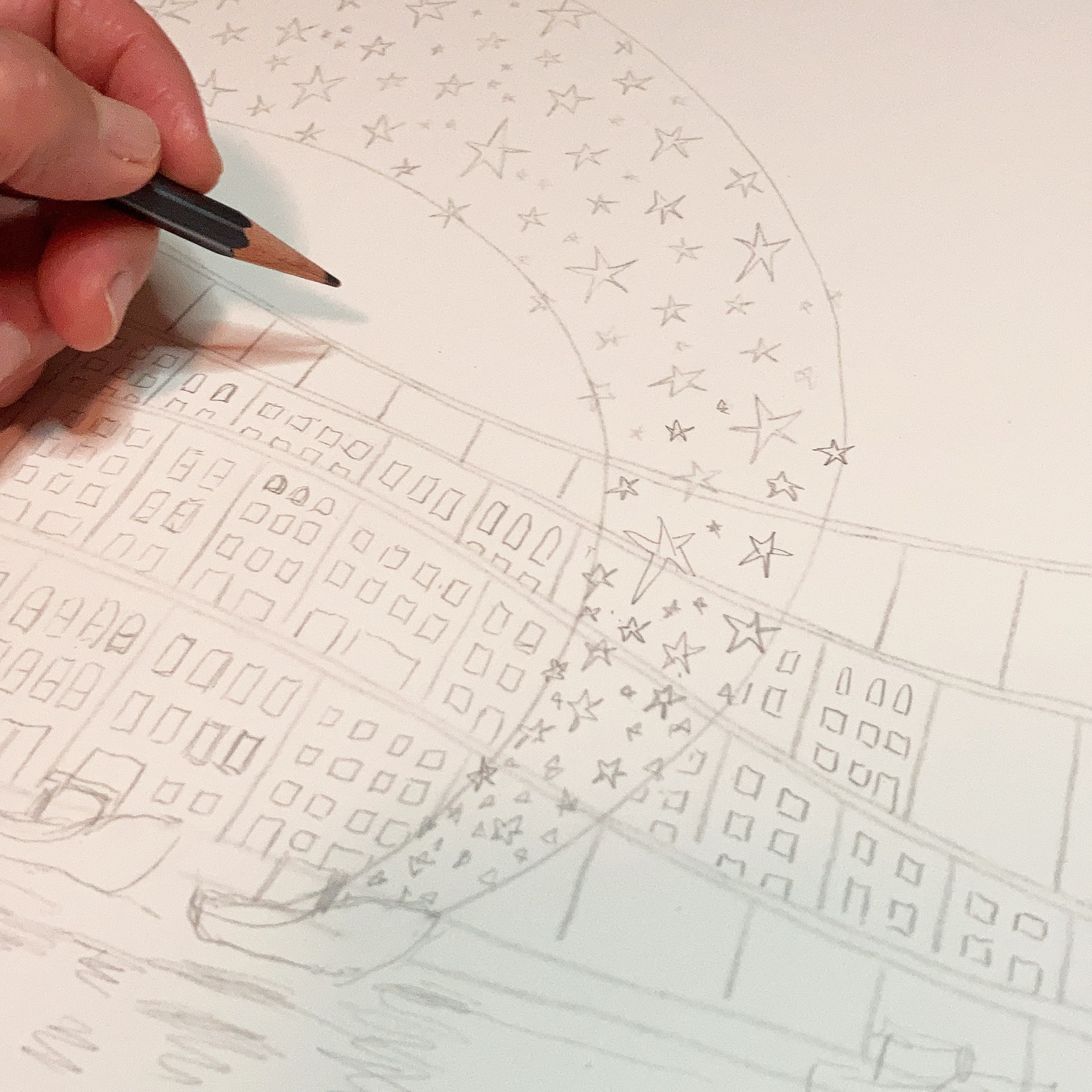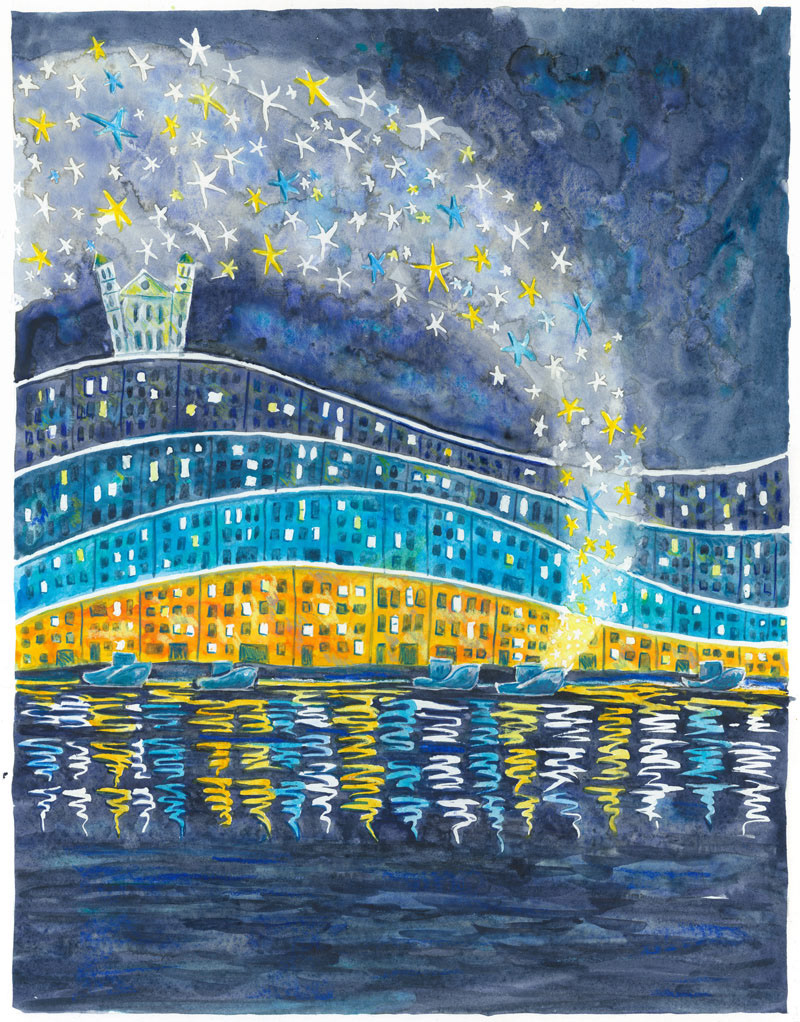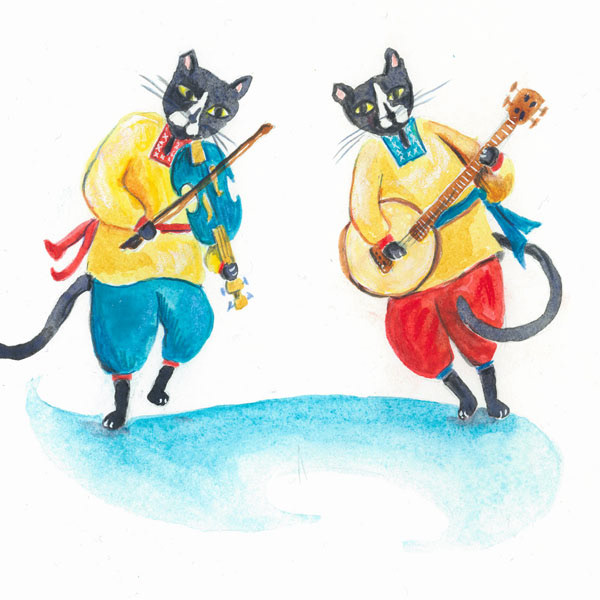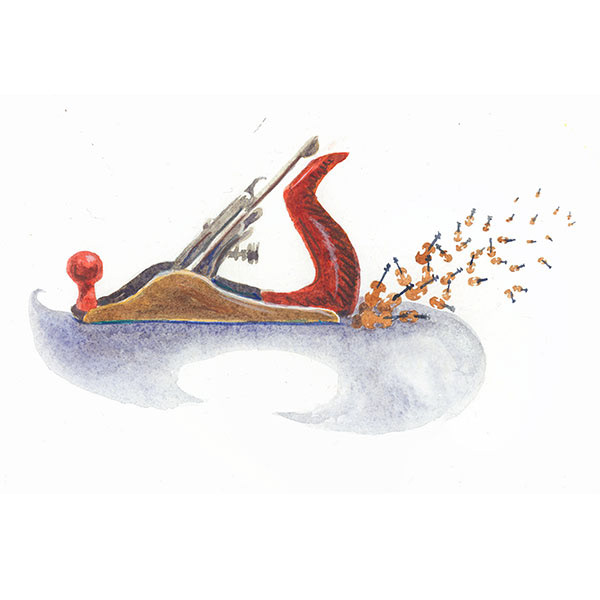 I illustrated several of the tunes in the book which was an interesting challenge because there are no words to illustrate - only a title and melody. Books I'm coming to discover are a tremendous amount of work but are incredibly rewarding.
The tunes in this book illustrate the range Maria has a musician. I'm sure that everybody who attempts to learn them will become a better musician themselves.
The book is due out mid-November. There is a Kickstarter fund to help put this project together and where you can get your copy at 
www.kickstarter.com
Thanks for reading!